A Warm Welcome!
We don't know how you've stumbled upon our blog post but now that you're here we would like to say Hi! Welcome to CloudKings - Kings Of Smoke. By the name, tagline or banner above, I reckon you've realised what we're about... if not, let me give you a quick insider into the family.
August 2016. Take 3 people, sit them around a table with piles of food and drink. One thing is missing, a nice ice-cold Shisha to go alongside the warm, sunny evening. The choice of going to our local lounge and paying for a half-measure Shisha wasn't really an option, neither did we fancy it. Instead, we head online to see what options we had for getting a smoke in the comfort of our own home.
The Issue
A quick eBay search left us with our heads scratching. Either the pipes were overpriced, low-quality or even just a bit weird in design. A standalone google search didn't help either, the prices didn't give us the smoke we wanted.
Per Flavour
Molasses
Each batch is quality tested among us. 50g of Shisha for 5-6 sessions at 3.99, you can't go wrong. 
Per Pipe
Shisha Pipes
Each pipe is hand-designed, tested and quality inspected. A tall height and polished to order.
Per Bundle
Bundles
1 Pipe, 100g Shisha, 30 Coals, even foil is included. Everything you will need for at-least 10 sessions.
1
Create an account, make an order (with free delivery!) and collect loyalty points. Let us do the legwork after that.
2
Sit back, have some tea while we receive your request, package items and send them off with Next-Day delivery as standard.
3
The package arrives at your door. Follow our online tutorial (If you would like to) and enjoy your ice-cold smoke.
"Customer service sorted me out when I had a few questions on setting it up and I get a better smoke myself than at a lounge! Great service". A happy customer who purchased our Sultan Bundle.
Hasan, Bath UK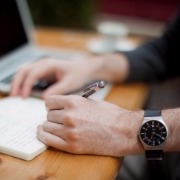 "The pipe was brand new and sealed, the coal was huge and lasted me like 2 hours for each coal". This is from our Facebook Giveaway, where a lucky winner took home a Sultan Bundle, Shipped free.
Ibrahim, The Hague NL
We hope this post gives you a little insight into our world. Go ahead and check out the full range of products at CloudKings - Kings Of Smoke and don't forget to use offer code 'TEN' at checkout for 10% off your next order!